System GARANT
- Latest updates -
REGULATIONS OF THE BANK OF RUSSIA
NO. 385-P OF JULY 16, 2012
ON THE BOOKKEEPING RULES FOR CREDIT ORGANISATIONS LOCATED ON THE TERRITORY OF THE RUSSIAN FEDERATION
        Contact us by phone: 8 495 647 6238
or by e-mail: gareng@garant.ru
---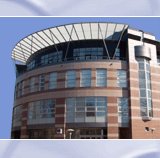 Dear Sir/Madam,
Our company is a leader in the Russian IT market. For more than 25 years we have supplied information on the Russian legislation both in English and Russian.
The Company GARANT was formed in 1990. Originally specializing in providing legal information, Garant was a pioneer in this sector of the software market.  In his day Ford gave the world an automobile for the masses. The company GARANT made available Russian law to all Russians.
GARANT includes specialized databases on all branches of the federal legislation and 107 sections on the regional legislation. The legislative acts of 85 regions of Russia as well as the decisions of ten Arbitration Courts of Circuits are presented in the system. The information resources of the GARANT system exceed 44 000 000 documents (set 'GARANT-Maximum - All Russia'). At present all fundamental Russian laws have been translated into English including documents concerning the civil law, tax law and the avoidance of double taxation, customs law, etc.
Nowadays the only way for getting access to the up-to-date version of a legal document is a computerised database. This is particularly true given the quantity of legal documents issued in the Russian Federation. Weekly we add to GARANT databases about 50 000 new documents, including 30-40 documents translated into English.
We are proud of providing our customers in Russia and abroad with information services for several years. Based on the opinions of our clients we believe that GARANT databases are of great help to them as a source of information on Russian legislation. Our database is also certified by the Copyright Bureau of the US Congress as a computerized database on Russian legislation.
Circa 500 governmental bodies at the federal and regional levels are continuous partners of Garant. They include the State Duma of the Russian Federation, the Administration of the President of the Russian Federation, the Ministry of Finance, the Central Bank, the Supreme Court of the Russian Federation.
A significant number of foreign companies in Russia enjoy using the GARANT databases, including the English language version. Among our customers are international organizations and NGOs, foreign banks and embassies, large audit, consulting and manufacturing companies, and so forth.
The GARANT system is distributed abroad by

Commodity Capital Limited Company, 


 GARANT EUROPE SAS,

 Privacy Cloud Service, Inc. and via the network of Internet Securities, Inc.
If you are interested in obtaining access to information relating to the legislation of the Russian Federation we would be pleased to arrange this service for you wherever you are. It should be stressed that Internet capacity is widely used for getting an instantaneous on-line access to our database and receiving fresh updates.
In case of any inquiries or questions please contact us at 8 495 647 6238 or let us know at gareng@garant.ru